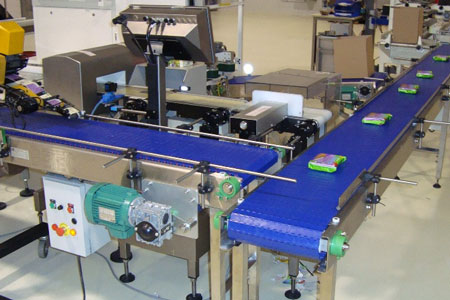 Organic Baby Food on Easy to Clean belts
S.25-800 plastic modular conveyor belt for transporting of organic baby food.
For a "sensitive" item like baby food, the obvious choice was ScanBelt Easy to Clean modular belts when this application had to be retrofitted.
The packaged goods can be pulled off and put on sideways on the modular belt, without losing the ideal tracking of the sprockets.
Læsøvej 12 • DK-9800 Hjørring • Phone +45 98 90 90 88 • Fax +45 98 90 96 06 • mail@scanbelt.com